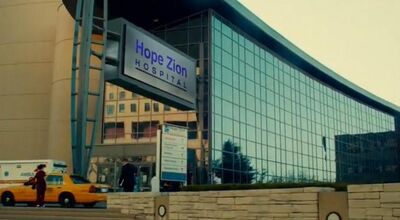 Hope Zion Hospital
Edit
Chief Surgical Resident:Edit
Dr. Alex Reid (Deceased)
Dr. Tom Reycraft (Fourth Year Surgical Resident)
Orthopedic Surgeon:Edit
Dr. Charlie Harris (Chief of Surgery) (Deceased)
Dr. Joel Goran (Deceased)
Chief of Neurosurgery:Edit
Chief of Plastic Surgery, Interim Chief of SurgeryEdit
ICU Neurosurgeon:Edit
ER Surgeon:Edit
Recurring Cardiologist:Edit
Third Year Surgical Resident:Edit
Psychiatry Resident:Edit
Dr. Dey
OR Nurse:Edit
ICU Nurse:Edit
OB/GYN Resident:Edit
Season 5
Edit
Once the new CEO of Hope Zion arrived at the hospital he fired Dr. Dawn Bell as chief of surgery and appointed Dr. Charlie Harris. He also shut down the trauma center leaving most of the residents stunned.
Ad blocker interference detected!
Wikia is a free-to-use site that makes money from advertising. We have a modified experience for viewers using ad blockers

Wikia is not accessible if you've made further modifications. Remove the custom ad blocker rule(s) and the page will load as expected.